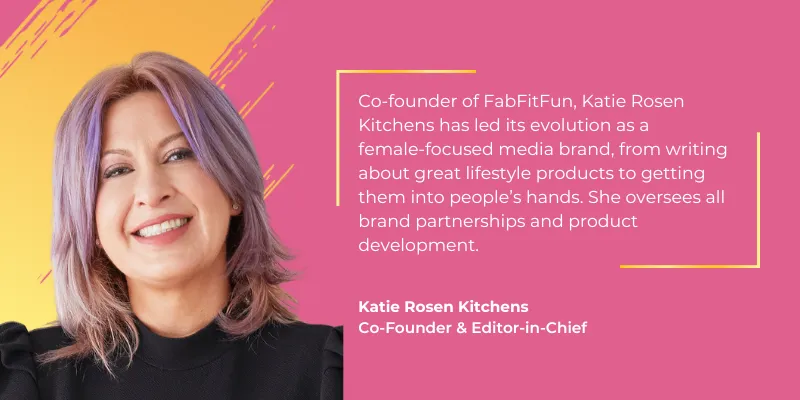 Q: Could you briefly tell us why brand partnerships are so important to FabFitFun?
FabFitFun is a lifestyle membership that celebrates women's empowerment and encourages them to live their best lives. We maintain a dedicated community of millions of members who place their trust in us to provide them with the latest trends in beauty, home, and fashion. This is made possible through our valued partnerships.
One of my biggest goals is delivering joy to our members, but we're also a marketing platform for the brands that we work with. So our seasonal boxes go out to millions of women every year, driving impressions through social and editorial avenues, celebrity seeding, and of course, trial experiences. Most often, we are buying those products at costs. So, it's an idea that you have to kind of buy into this platform that is uniquely FabFitFun.
But we're also working with brands to create unique collaborations where we launch new products with a brand or talent to generate buzz, and exclusivity, and ensure that the membership feels special and valuable. However, that can only happen when we have these truly authentic partnerships with the thousands of brands that we've worked with over the years.
Q: How do you foster storytelling with your community through brand partnerships?
As we scaled our business, we really spent the last several years investing in customization, which is a little bit at odds with curation, something we're probably best at.
So we've taken a step back to better understand how we can, once again, authentically collaborate with our partners, ensuring that we truly tell their stories. Thus, we don't just have our seasonal boxes; we also feature these amazing drops that delve deeply into storytelling. Whether it's a box designed for a partner that includes everything you need for sleep, a bridesmaid's box, or a celebrity collaboration – these are the kind of pivots I believe have been instrumental in helping us establish authentic connections and collaborations.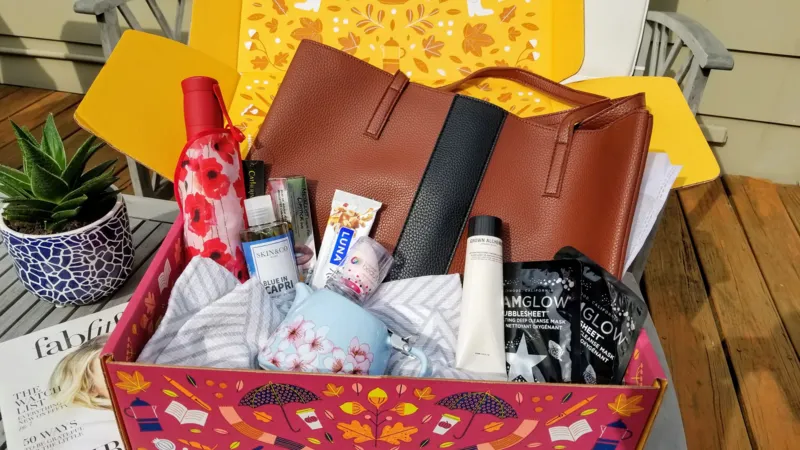 Q: For our fellow executives out there - what are some strategies for successfully navigating significant partner meetings?
For me, it's all about preparation, right? I mean, the reality is, I've been at this for quite a while, and we've had to pivot multiple times over the years. My background is in content; I was a writer for a decade. So, closing shouldn't be something I fixate on. But these days, I do. I oversee all our partnerships and merch, and honestly, it's not my natural forte.
So, you know, feeling supremely prepared, conducting thorough research, grasping the brand's essence, understanding their desires and goals – having that time to step in, fully aware of who's across the table, I think that's the secret sauce. It's what really amps up my comfort level in any meeting room.
Q: Do you have any secrets to winning people over?
I genuinely believe in the power of gifting, and definitely not as a way to buy anyone off. But personally, I can talk about FabFitFun all day, every day, which is usually how I spend my days. But there is nothing better than sending them a FabFitFun box that actually gives them the experience that they get to feel a little bit of that self-love and self-care.
And you do feel, you know, somewhat indebted to someone who has been thoughtful enough to pass along a little something. And I mean, it doesn't have to be a gift. It can be a thank you note. It can be, you know, a text. I think it's just the acknowledgment that it's going beyond just the ask, but to show you are grateful to be developing this relationship together.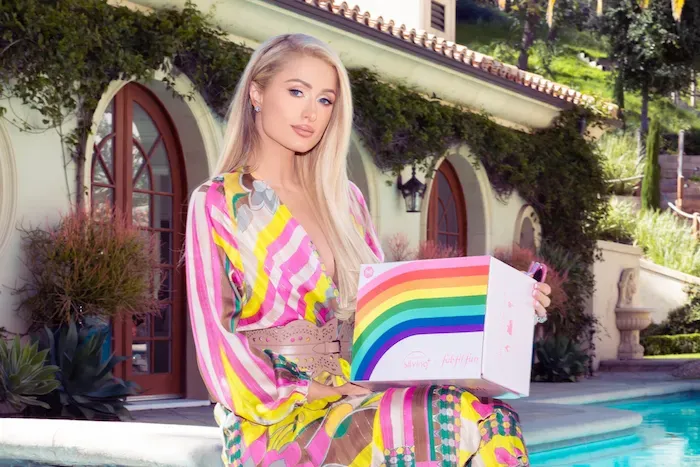 Q: How will building connections and building relationships to close big deals evolve over the next few years?
I think that partnerships will inevitably become less transactional, actionable and more flexible. I think, you know, in a world where digital marketing is still a challenge for a lot of brands, and getting those revenue dollars is also a challenge given the state of the economy.
I think brands are more open-minded now than ever to work together to find revenue streams. I think there's just a lot more collaboration and customization when it comes to how these partnerships come to life and how we can find ways to mutually work together towards similar goals versus just trying to get a dollar from somebody.
---
As Co-Founder of FabFitFun, Katie Rosen Kitchens has led its evolution as a female-focused media brand, from writing about great lifestyle products to getting them into people's hands. Since launching the FabFitFun lifestyle box in 2013, Katie has shifted her energy toward curating fresh and exciting brands for FabFitFun members and overseeing all brand partnerships and product development.