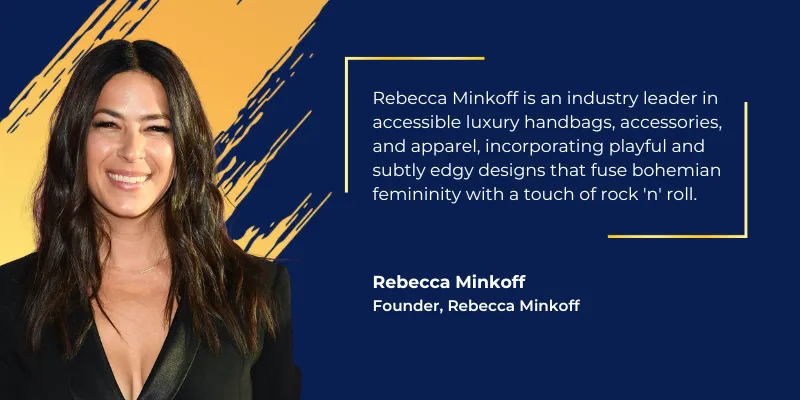 In 2005, Ms. Minkoff created her first handbag, which she famously named the "Morning After Bag," or M.A.B., propelling her career as a handbag designer and inspiring her future edgy and feminine creations. After four years of designing statement-making handbags and accessories, Rebecca launched her first ready-to-wear collection in 2009, and today her brand has become a global sensation.
We sat down with Rebecca to discuss driving innovation in retail, her brand's entry into the Web 3 space, her company's mindset on digital innovation, and her insights on the future of the retail industry.
---
Q: Why is Retail Reimagined such an important topic to a brand like Rebecca Minkoff?
I think it's a topic that we have been talking about as a retailer for many years, pre-pandemic. If you're familiar with the brand, we had what OTHERS call the store of the future. So it was highly futuristic, but not in a gimmicky way. I think we really wanted to own how a woman thinks and anticipate her needs - simple things like adjustable lighting in the dressing room or being able to order another SIZE from the dressing room. God forbid if you're a woman, you know you've got to get dressed and peak your head out and hope someone sees you. Checking out from the dressing room, things like that.
The pandemic - we had to close our stores during the pandemic. And so, as we look to the future to reimagine retail, we're in plans to expand the experiential part that's going to take place in brick and mortar.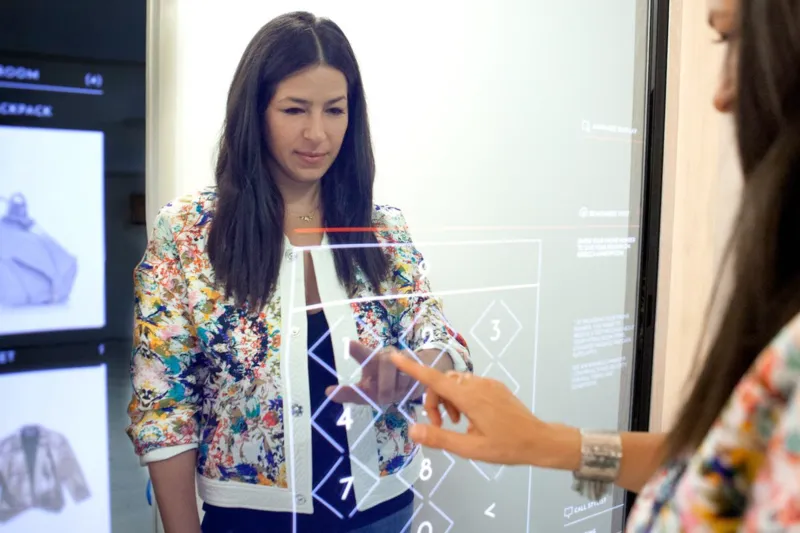 Q: How has your brand entered the Web 3 space?
We are heavily in the metaverse. We launched our first NFT collection in September of 2021 and sold out within 9 minutes - digital garments. So here we have our business, which is all about physical goods and now we have an entire other pillar of these goods that people are buying, collecting, trading, and selling where we offer a great amount of utility and have plans to even increase the utility.
So I think for us it's about adding the metaverse while we're beginning to say, OK, now that we have the chance to go into retail again - physically - in 2023 and beyond, how are those worlds going to collide in a way that still makes a woman want to shop?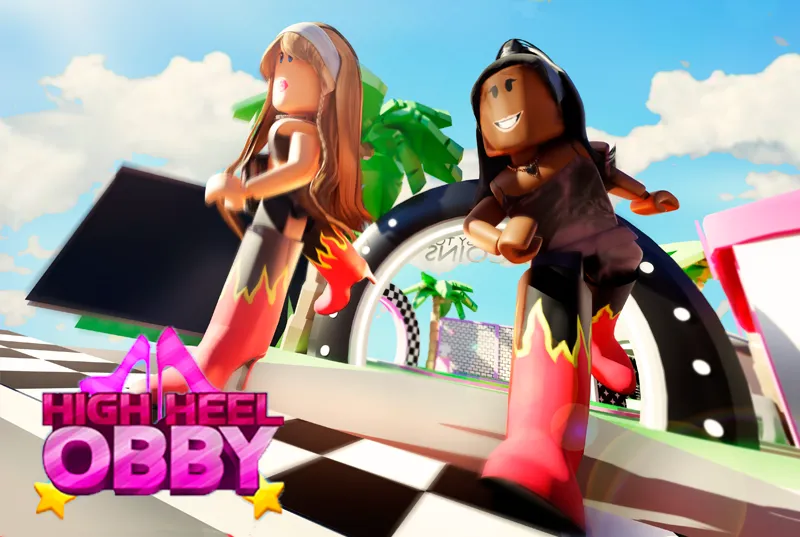 Q: Are you guys involved with Roblox at all?
We just did an activation as part of Meta Fashion Week with Roblox - the game High Heel Obby - where you do this obstacle course with high heels. So we chose our thigh-high, these crazy sort of flame-inspired boots. And I was shocked to find out that 40 million people played that game. So from a brand awareness perspective, it was nuts. It got the attention of the CMO of Roblox, and I was like, I was trying to get to you, I didn't know how, but thank you, now I have your attention! So we're talking about a larger partnership.
As we're looking to target GenZ and their spending, that's a perfect platform for us. And so we're going to look to open up a shop and keep that dialogue and conversation going and also, again, incentivize. Two of the winners got to get the actual boots, and we gave away $5,000 worth of prizes. So there was a lot of ways to make it, again, feel great in the real world.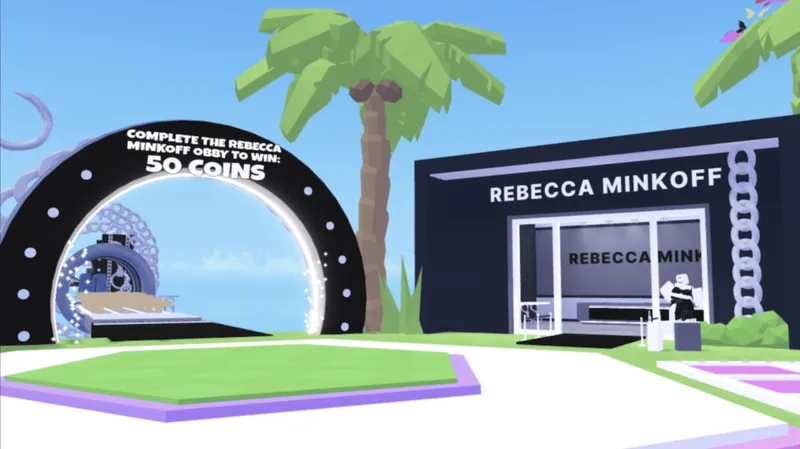 Q: What are you looking for in team members that helped drive you to innovation and to reimagine your brand or your customer experience?
I think it's about always tempering the fine line between future forward thinking and technology that's exciting, How do you bring it back and make it experiential for the customer? How do you constantly take what's happening in the metaverse, again, how does that become a physical experience or get tied into that? Because I hope that we all don't permanently go to the metaverse.
And so you've got to find a way to keep connecting this all back to the customer. How does it impact her in real life? So I ask for a lot of brainstorming from my team, a lot of out-of-the-box thinking, and then tying it back to reality. And I don't like hiring people who just want to be in their box. I want to hear from someone who's making my handbags, what she thinks about what we should do for Fashion Week because you never know where a great idea is going to come from. So, out-of-the-box thinking but tying it into reality.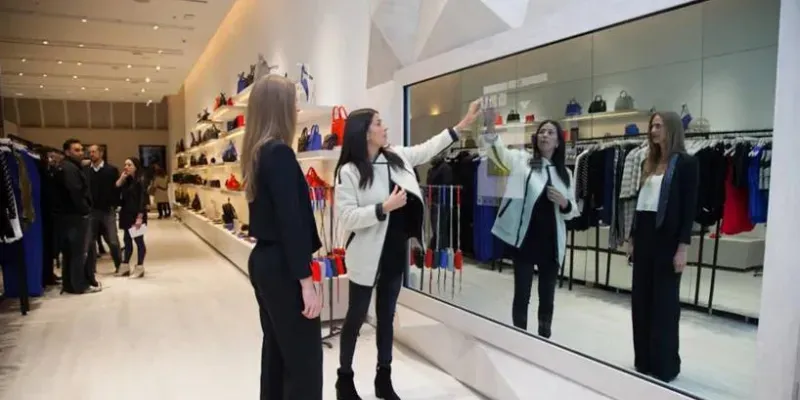 Q: Do you have any advice on prioritization when it comes to digital innovation?
I would just say that I tend to be the goldfish in the office. Every shiny object I get excited about. And then my CEO has to ground me and say, "Two ideas this year to Rebecca. That's all we're going to do, and we're going to do them well." So I think practicing restraint. What can you do? Well, what can the team handle? It's better to do two things or one thing well than 500 things, which I'm usually inclined to do. So reigning it in and having it come out amazing.

Q: What does retail reimagined look like in five years?
I hope that the term luxury evolves to some degree so that every person, from the person who makes it, to the tannery, to the factory, everyone is paid well and enjoys the riches that are there.
Luxury items used to be hard to get and you had to go into the store and now there are no barriers. So what makes something a luxury? My friend is launching a membership club for olive oil. Yes, it is expensive, but you know what you're getting. You're paying for the person who made it, the packaging, everyone was paid fair and well and you get something beautiful. And so I think the shift of that - of ensuring sustainability on a human level is something that's going to be very key.
---
Rebecca Minkoff is an industry leader in accessible luxury handbags, accessories, and apparel, incorporating playful and subtly edgy designs that fuse bohemian femininity with a touch of rock 'n' roll. Her brand has become a global sensation.