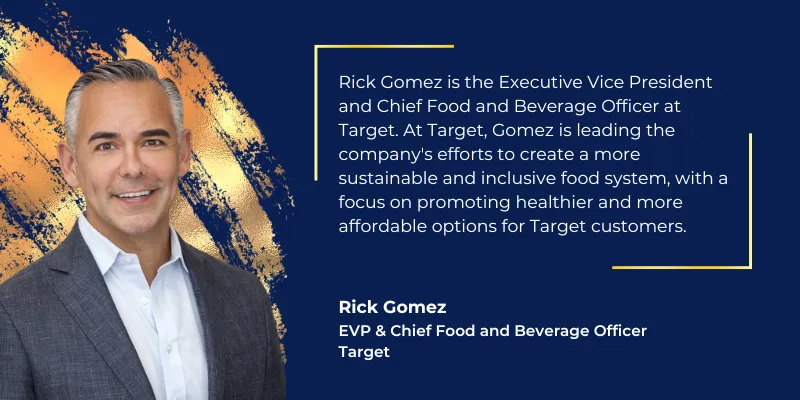 Rick Gomez has over two decades of experience in consumer packaged goods, brand management, and retail. We sat down with him to discuss insights on how Target has developed and implemented its brand loyalty strategy, the latest trends in the loyalty space, and the various ways Target has cultivated authentic connections with its guests.
---
Q: Tell us how brand loyalty and fandom relate to Target?
Brand loyalty is really important to Target. I've had the great privilege to work on some really big iconic brands. I've had a chance to work on Pepsi, Doritos, Tropicana, Coors Light, and now Target. And, you know, it really wasn't until I moved to Target about ten years ago that when I told people what I did and what I worked on, they would say, "Oh, I LOVE Target!" And nine out of ten times, that's exactly what they would say. I love Target, not I like Target or I shop at Target or I go to Target. It's I love Target. And then they would share an anecdote oftentimes using 'my happy place' as a way to describe the Target stores. And that's a really special thing.
And that's something that's been cultivated for years and years at Target, and it's something that we think a lot about: how do we build that relationship with our guests and how do we get our guests to love us, and then how do we show love back to them in return? And that's not just a marketing thing, it really is all touchpoints with our guests.
And I should say we talk about people who shop at Target as our guests because we like to think of ourselves as a host, and we want people to come and feel welcome and have a good time. So we call them our guests. But we do think a lot about how we want our guests to feel and how we want to be able to show how much we love them back in return.

Q: What are the one or two trends that you're seeing in the loyalty space that we should pay attention to?
I think what we're going to start to see more and more is taking data, particularly for retailers who have first-party data, and being able to use that data to drive a more personal relationship.
I think consumers are increasingly expecting brands to know them, to understand them, to be relevant with them. And when they aren't, it really is a turnoff for them. And so I think personalization to me is the thing that is so key, driven by data. And the way we think about it is, we've got to get to a place of personalization at scale.
It's not helpful just to do one or two or three customers. The vast majority of Americans shop at Target. We have to have a one-to-one relationship with each of them. And if we can think about how do you leverage the data, that is what, as marketers, that's the future for those who are going to be successful.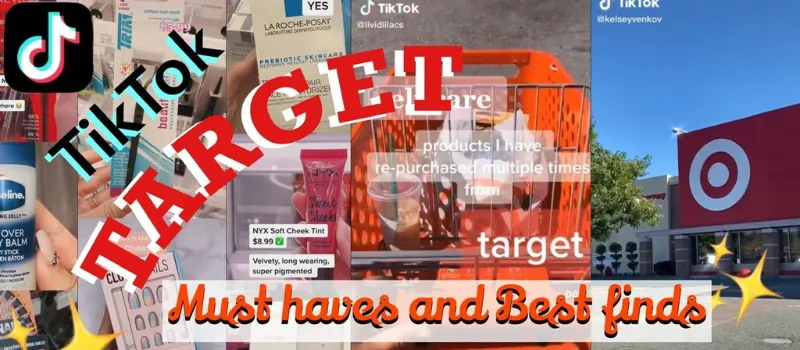 Q: How do you make someone a fan of your brand?
Sometimes the best people to tell your stories are your fans telling their stories to other consumers. My favorite thing I love to see is when people do TikToks going to Target or they're posting about going to Target or they're just sharing funny memes about Target.
That's the best kind of marketing because it's authentic. It's not us saying it, it's our fans. It's our super guests who love us, sharing, and that is really credible. And so I think that's a big part, to the degree you can have people who are telling your story for you, is really compelling.
Q: Are you setting up environments for these brand interactions to happen intentionally? Or are you just letting it naturally happen?
People just love it and it happens naturally. I think when you start getting in there and you try to engineer it, it loses its magic. And I'll give you an example: we never say 'Tar-zhay' in our marketing. Our consumers say 'Tar-zhay'. They love 'Tar-zhay'. It's a fun nickname. We love it when they say 'Tar-zhay', but we don't say it because that's what THEY call US, not what we call ourselves.
And so it's just a little bit of respect for our guests and how they're talking about our brand. But I think you have to be really careful when you're trying to engineer it because it can seem really commercial.
Q: How should we think about what we want our most loyal customers to think, feel and do - besides continuously opening their wallet?
We don't think about it as, 'what do we want our guests to do or think?' We ask them what do they want to do and think. And I think it's really important, especially as we went through the pandemic and now we're dealing with inflation, to spend a lot of time listening to our guests, understanding our guests and being empathetic to what their needs are.
So we come more out of a place of being very guest-centric and being in-service of the guest. We listen. We do tons of ethnographic stuff, tons of immersions. I spend a lot of time in guest homes listening to what they want. And then it's on us to deliver what they want.
Q: GenZ is far more likely to support or express fandom over their communities than a brand persay - how does a national retailer like Target bridge that gap?
Let me give a tactical example, because I think your point is a good one, where consumers, brands and community are kind of all together and working together in the same ecosystem, and the way we try to show up is relevant to our guests in service of their community. And I'll give you a great example: we launched our loyalty program Circle about two or three years ago, and it now has 100 million members. One of the largest, fastest-growing loyalty programs in the U.S. But a big component of it is a give-back.
And what we say, you earn points and then you can give back to your community, and we let them choose what community they want us to give to. And we have all local charities from pet shelters to youth groups, but it's local to their community around that Target store. And I think it's an example of how somebody big can think small and not tell them which charities in their community to give to, but actually empower THEM to tell US which charities we should give to, and I think it's a way we can help them help their community.
Q: How important is purpose to decision-making within Target?
Purpose is everything. We don't think of ourselves in the business of selling stuff and being transactional. We think of ourselves as bringing joy to all families every day, and that guides our decisions. That's our Northstar. It's front and center of all of our decision making.
---
Rick Gomez is the Executive Vice President and Chief Food and Beverage Officer at Target. He has over two decades of experience in consumer packaged goods, brand management, and retail. At Target, Gomez is leading the company's efforts to create a more sustainable and inclusive food system, with a focus on promoting healthier and more affordable options for Target customers.